ABOUT CABLE ONE
Cable One, Inc. (NYSE: CABO) is a leading broadband communications provider committed to connecting customers and communities to what matters most. Through Sparklight® and the associated Cable One family of brands, the Company serves more than 1.1 million residential and business customers in 24 states. Over its fiber-powered network, the Cable One family of brands provide residential customers with a wide array of connectivity and entertainment services, including Gigabit speeds, advanced WiFi and video. For businesses ranging from small and mid-market up to enterprise, wholesale and carrier, the Company offers scalable, cost-effective solutions that enable businesses of all sizes to grow, compete and succeed.
Cable One rebranded its customer-facing products as Sparklight® in 2019 to better reflect the company's transformation from its origins as a traditional cable company to a full-service provider that seamlessly connects customers to the things they care about, including family, work, entertainment and community. The name Sparklight illustrates the speed and connectivity the company is known for, while at the same time symbolizing its Promise – connecting people to what matters. Sparklight, Fidelity, ValuNet, Hargray, and CableAmerica all fall under the Cable One, Inc. family of brands.

OUR PURPOSE
We provide communities the connectivity that enriches their world.

OUR PROMISE
Connecting you to what matters.

OUR VALUES
Do right by those we serve. Drive progress. Lend a hand.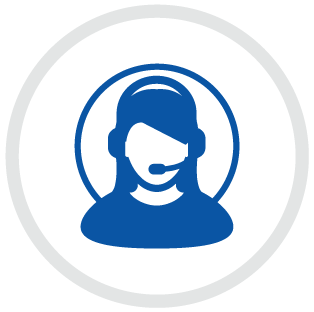 COMMITTED TO OUR CUSTOMERS
Keeping our customers connected to what matters most – be it family, school, work or entertainment – is our top priority. Our focus on an enhanced customer experience; products and services that make the lives of our customers easier; and reliable local service helps us deliver on this commitment.
We live in the communities we serve, and our goal is to be the most trusted provider of communication and entertainment services to our customers and neighbors. That's why we offer 24/7 technical support, and more importantly, have local offices in the majority of our markets where our customers can talk with a customer service representative in person.
Our Values — do right by those we serve, drive progress, and lend a hand — guide the way we do business and enable us to uphold our responsibility to the individuals and families who enjoy our services.
COMMITTED TO OUR COMMUNITY
We are committed to strengthening and improving our communities, not only through our products and services, but through our support of local non-profit agencies, events and initiatives. Our associates are passionate about giving back to the communities where they live and work, and volunteer year-round to raise money for or support causes that will make a positive impact.
In addition to our local volunteer efforts, we believe strongly in improving education through technology, and we're proud to donate Chromebooks each year to Title I elementary schools in the markets we serve. Through these donations, we're investing in a generation of future leaders and helping to bridge the digital divide.
As Cable One continues to grow, we will continue to provide our customers with the latest products and technical advancements, while maintaining the highest level of reliability and customer care. We recognize that we have a responsibility to our customers and our communities, and we will continue to ensure that we are the kind of company they are proud to call a neighbor.